The journey is always the best part of the holiday for me but I have to admit that a long-haul flight can really take it out of you.
That doesn't always have to be the case. Get your preparations right and follow this advice. You'll arrive at your destination as fresh as a daisy and ready to take on your destination with a bang.
Think ahead and book your perfect seat
The seat you get may determine whether you have a relaxed flight or a total nightmare. It's always a good idea to book ahead taking account of your needs. Do you prefer to be by a window to gaze out of? Or do you prefer an aisle seat to make it easy to take a walk and access the toilet quickly.
There is plenty to consider but you have help in the form of SeatGuru.com. They review all the seats on your aircraft and allow you to choose the perfect seat for you. Definitely worth a look in my view.
Book your seat when you check in and its worth doing it early to give you the largest options.
Make sure you can sleep comfortably
Potentially, you could be on an airplane for almost a day, you need to make sure you give yourself every opportunity to sleep well. This will mean you are refreshed for the day ahead.
Ideally you need to bring a blanket with you if you know the airplane does not offer one. Regardless, you definitely need a travel pillow. Without them, your sleep will be uncomfortable and you risk injury.
So, to put it all together…blanket, neck pillow, ear plugs and a mask…you are ready for a relaxing sleep.
Limit your carry on to essentials
It can be tempting to try and cram as much as you can into your cabin luggage…it's perfectly understandable given the measly allowances offered these days. You should however think twice before you do this. You need to ensure that your carry on luggage fits into the overhead locker. If it doesn't, it means that it will sit under the seat…which means your leg room is restricted.
Ideally, your carry on should fit into the overhead locker while your hand luggage bag should contain your essentials…food, water and entertainment.
Carry some snacks with you
Many people rely on the food supplied by the airline. However, they are served at specific times and this might not suit you depending on your appetite. The solution is to have some snacks with you that will tide you over to the next meal. They don't take much space, but you can be rest assured that you will be grateful for this tip.
Exercise on the plane
If you are on a long flight, you need to move. That's right, no matter how comfortable your seat is, you need to get up and take a walk. This is to prevent deep vein thrombosis (DVT) and the walk is designed to keep the blood circulation in your legs flowing. Not only is this important to your health, but it can also improve the quality of your sleep.
Drink water…limit your alcohol intake
Given the nature of an aircraft cabin. You will dehydrate. This is why its really important that you rehydrate by drinking water. It also means that you need to limit alcohol, tea's and coffee's as they are diuretics…they dehydrate you.
Ideally, you should have brought your own supply of water but if you have a bottle, store any water you get given by the crew in a bottle. This means that you are not waiting on them to supply you with drinks. Get into the habit of drinking a few sips consistently throughout your flight.
Make sure you have a portable charger
You may not have access to a port to charge your things while you fly. The risk is that you drain your batteries before you get to your destination…which could be a real problem.
Use your portable charger to recharge your things easily and without hassle.
Layer your clothing and make sure you are comfortable
This is an experienced travelers top tip. Not only does it create more space for your checked in luggage, it also helps you regulate your own temperature. Given the air conditioning on airplanes, it can get quite cold so the extra layers can really help you feel more comfortable. If it gets too warm, simply remove the layers.
They also have the secondary benefit of allowing you to use them to make yourself more comfortable when you sleep.
Bring your entertainment with you
You shouldn't always relay on the entertainment provided by the airline. It may not work or may not even be desirable. It therefore always pays to take your own. Whether it is a good book, crossword or even your iPad, be sure that it is loaded up and ready to deliver you your distraction.
Bring moisturiser and a chapstick
The simple fact is that an airline will dry your skin as well as your lips. Make sure you have your moisturiser with you, and Vaseline or a chapstick will refresh your lips. Chapped lips on a flight are incredibly irritating. This issue is easily solved.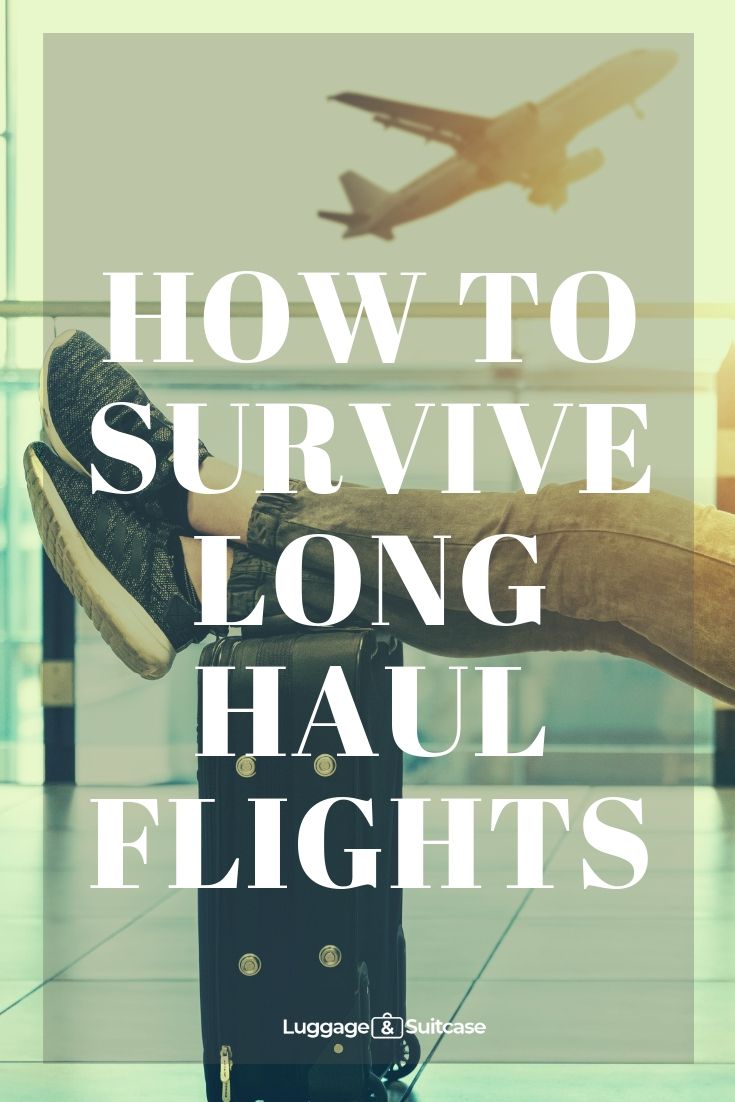 ---
Video
---
Citation